Fortifi Bank Announces New Leadership Appointments
Today Fortifi Bank announced the appointment of Dave Mills, Theresa Weckwerth, Gina Evans, and Loni Meiborg to new bank leadership roles. Promoted from within the company, these individuals cover the areas of business lending, risk management, wealth management, and organizational development, respectively.
"Dave, Theresa, Gina, and Loni have affirmed their areas of expertise and dedication to Fortifi Bank as a whole," said Fortifi Bank President & CEO Greg Lundberg. "I look forward to each of their contributions, helping drive long-term success and ensuring we remain an independent community bank serving the people and businesses of Wisconsin."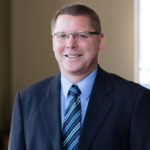 Dave Mills – Senior Vice President and Senior Lender
Dave Mills, who joined Fortifi as a business banker in 2011, was named Senior Vice President and Senior Lender. Mills is based out of the bank's Waunakee, Wis. location and serves as the region's Market President. In his new role, Mills will lead and oversee the development of Fortifi Bank's business banking team.
"Dave has consistently proven his skills as a business banker, leader, and committed partner to small business owners," said Lundberg. "I am confident Dave will be an excellent role model for our business banking team."
Experienced in both business banking and credit, Mills has been instrumental in expanding Fortifi's portfolio in the Dane County area – including complex financing options through the U.S. Small Business Administration (SBA).
"Dave was named an Elite Lending Partner by WBD Inc. and has been a driving force in our small business lending efforts, particularly Fortifi's designation as an SBA Preferred Lender," Lundberg added. "Thanks to his commitment, In Business Magazine's 2021 Book of Lists ranked Fortifi as the 4th largest SBA lender in Dane County – a true accomplishment for a bank of our size."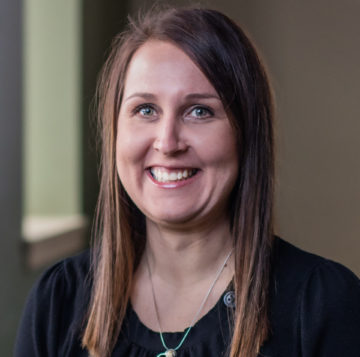 Theresa Weckwerth – Vice President of Enterprise Risk Management
Theresa Weckwerth was appointed Vice President of Enterprise Risk Management. Weckwerth has been with Fortifi for 18 years, where she has been responsible for the development of the bank's risk program and team.
"Under Theresa's leadership, Fortifi's risk program has consistently earned praise from auditors and examiners," stated Lundberg. "She has a knack for protecting the bank, keeping us compliant with ever-changing regulation, and still finding ways to allow us to grow and evolve. Her work is a true model for other community banks," he added.
Weckwerth's areas of responsibility include compliance, vendor management, business continuity, customer information security, physical security, fraud, cyber security, and Bank Secrecy Act requirements.
Weckwerth has earned certification in Financial Crime Investigation from Utica College, Audit and Security certifications through the Independent Community Bankers of America, and education through The Reid Technique of Interview and Interrogations. She is based at Fortifi's support campus in Berlin, Wis.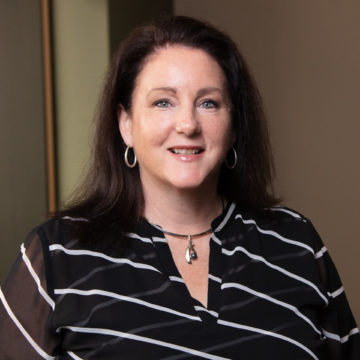 Gina Evans – Senior Vice President and Director of Wealth Management
Gina Evans, who has led private banking efforts since joining Fortifi in 2018, was appointed Senior Vice President and Director of Wealth Management. In this expanded role, she leads the wealth and investment business strategies while supporting sales and service initiatives.
"In just three years, Gina has built our private banking sector from the ground up," said Lundberg. "She has created excitement about wealth management and is also spearheading our relationship management program. She will undoubtedly bring value to our senior management team," he added.
Evans career includes nearly 30 years of banking and wealth management experience. She has served as a branch manager, mortgage lender, and private banker in the Green Bay, Wis. area. She holds the Certified Wealth Strategist designation.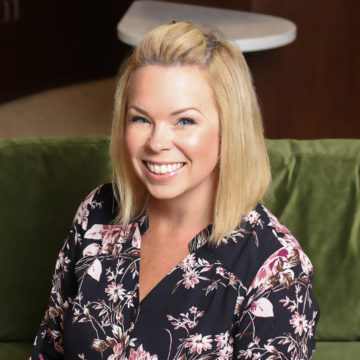 Loni Meiborg – Senior Vice President and Director of Organizational Development
Loni Meiborg was appointed Senior Vice President and Director of Organizational Development.
Meiborg has been with Fortifi for eight years, where she leads the bank's marketing department and serves as facilitator and project manager for strategic initiatives. In this expanded role, Meiborg adds responsibility for oversight and coordination of both the client and employee experience.
"Loni has an aptitude for pushing boundaries, thinking differently, and rallying others to accomplish big goals," said Lundberg. "She brings a fresh perspective to the banking industry that has elevated our brand and the way we approach business. She will undoubtedly make an impact as we further define and exude the Fortifi way," he added.
About Fortifi Bank
Fortifi Bank has been Growin' Wisconsin for 145 years – one person, one business, one relationship at a time. Financial centers can be found in Berlin, Green Lake, Green Bay, Montello, Omro, Ripon, Waunakee, and Winneconne. Their full-service financial centers have been offering both personal and business clients with a portfolio of products and services that are designed with the client in mind. Local decision-making, community involvement, community ownership and a Board of Directors comprised of local citizens have been the driving successes of Fortifi Bank since inception. For more information, visit www.fortifibank.com or call 855-876-1500.