Fortifi Bank Celebrates Employee Longevity Milestones
Fortifi Bank, a Wisconsin-based community bank founded in 1876, is taking time to recognize three of its employees who have shown extraordinary dedication to their roles and communities. These three employees have reached inspiring milestone anniversaries this year!
Theresa Weckwerth, Karen Younglove, and Wendy Swansby range from 20 years to over 45 years of employment at Fortifi Bank. These dedicated individuals personify the bank's commitment to quality service and dedication.
"I want to thank these folks for their commitment to our clients and community," said Greg Lundberg, Fortifi Bank president and CEO. "We are lucky to have these smart and caring individuals dedicated to Fortifi's mission of Growin' Wisconsin. It is a privilege to lead this team."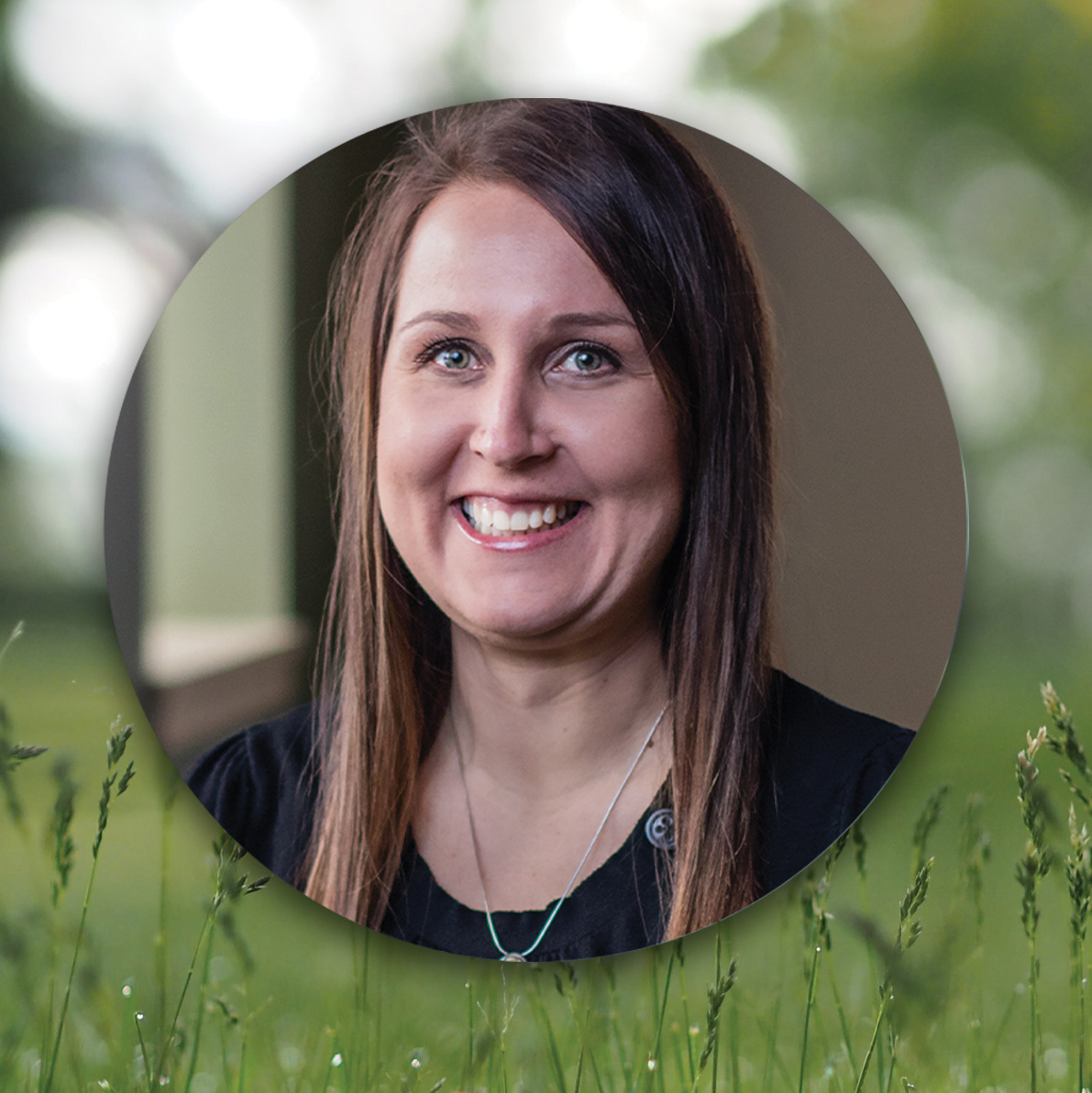 Theresa Weckwerth – Administrative Assistant to Chief Risk Officer (20 Years)
Theresa Weckwerth joined Fortifi Bank in 2003 as an Administrative Assistant for the retail department. Over the years, she has always kept our team's safety in mind through various roles, taking on the position of Security Officer/Auditor in 2006, transitioning to Risk Management Specialist in 2012, and then being promoted to VP of Enterprise Risk Management in 2016. In 2022, she became Fortifi Bank's Chief Risk Officer.
Lundberg acknowledges Weckwerth's exceptional service and dedication. "Theresa's in-depth knowledge of risk management and her unwavering dedication to maintaining our bank's compliance standards have been
truly invaluable to our operations. Her story is a testament to the opportunities for growth and development that we are proud to provide at Fortifi Bank."
Q&A with Theresa Weckwerth
What has been the most fulfilling aspect of your career at Fortifi Bank so far?
The opportunity to grow. I learn something new all the time, and I can work in a field that I am passionate about. Helping our clients is always rewarding, and I particularly enjoy educating people in our communities. When I present at a community engagement and have peers or community members reaching out afterward to gain more knowledge, it is truly fulfilling. It assures me that I am making a difference in what I do.
What advice would you give to anyone looking to enhance their career?
Find something you love doing, and chase after it. I took an interest in financial crime 20 years ago and have been continuously learning ever since. I recognized my passion for helping others and educating, and I continue to grow my knowledge so I can share it with others. Never stop asking questions; that is how you learn. It is okay to make mistakes as long as you learn from them. Connect with people; it helps to have strong relationships with peers and in the community. Respect is earned; stay true to your values, and you will not regret it.
What is your favorite thing about your years at Fortifi Bank?
I have had the privilege of working with many remarkable individuals throughout my career who have contributed significantly to my professional growth. Some people I worked with 20 years ago are still in contact with me today. I will be forever grateful to all my mentors throughout my career here and hope to pay it forward by supporting and guiding others in the same way. Additionally, I appreciate the flexibility that Fortifi Bank provides, as being present for my family and attending my kids' events is of utmost importance to me. Fortifi Bank enables me to prioritize my family commitments. It's a give-and-take relationship—I contribute more when needed and am afforded the time to be there for my family when it matters most.

Karen Younglove – Loan Processor to Commercial Loan Operations Specialist (20 Years)
Karen Younglove began her journey with Fortifi Bank as a Loan Processor in 2003. Her journey took her through various roles, including Loan Support Services Supervisor in 2005, Commercial Loan Processor in 2013, and finally to her current role as a Commercial Loan Operations Specialist in 2016.
Lynn Lang, VP – loan operations, praises her for her hard work and dedication. "Karen's admirable understanding of commercial loan operations has been instrumental to the bank's success. Her steadfast commitment over the years has not only benefited our clients but has also been a shining example of professional growth within our bank."
Q&A with Karen Younglove
What has been the most fulfilling aspect of your career at Fortifi Bank so far?
One of the things I truly appreciate is being able to work in a job that I genuinely enjoy. I have been involved in loans throughout my entire career, starting with consumer, mortgage, and commercial loans, and now primarily focusing on commercial loans. I have a particular fondness for those challenging loan situations – I genuinely love them! (Yes, really!) When I first started, I had no prior knowledge of banking, but I have had the privilege of learning so much from numerous individuals throughout the years. Even today, I continue to learn something new every day. Being able to help others by sharing what I've learned gives me a tremendous sense of accomplishment. (How can I assist you?)
What advice would you give to anyone looking to enhance their career?
My advice is to maintain a positive attitude and be passionate about what you do. Treat others the way you want to be treated. Understand your expectations and never cease learning. Learning equates to knowledge. Most importantly, be a team player.
What is your favorite thing about your years at Fortifi Bank?
Reflecting on the changes that have unfolded over the years is truly remarkable. From typing municipal loans on a typewriter (I'm sure some of the younger individuals may not even know what a typewriter is!) to witnessing the loan department relocate multiple times. The transition from storing loan documents to scanning them. Sitting, and I mean literally sitting, surrounded by stacks of loan files before eventually shredding them all! Adhering to strict dress codes, such as wearing all-navy bank-approved apparel, women having to wear nylons and closed-toe shoes, and men being required to wear suits and ties. Conducting loan meetings at various local restaurants. Participating in monthly call-ins at the depot, when we all fit in one room back then, to now attending virtual meetings online. Witnessing the opening of new locations and encountering numerous new faces. I could go on and on! It's truly been an incredible journey, working alongside countless individuals over the past 20 years.

Wendy Swansby – Teller to Customer Service to Proof Operator to Data Processing and back to Teller (45 Years)
Wendy Swansby began her career at Fortifi Bank in 1978 as a teller in Berlin. In 1994, she transitioned to the role of Proof Operator in the Data Processing department. After fourteen years, Wendy returned to the retail department in 2008 and continues to help our Berlin clients today.
Jenn Moen, Berlin branch manager spoke highly of her. "Wendy's warmth and dependability makes her the face of our bank for many of our long-time clients.
Her continued dedication is a testament to the difference we strive to make in our clients' lives."
Q&A with Wendy Swansby
What has been the most fulfilling aspect of your career at Fortifi Bank so far?
So far, the most fulfilling aspect has always been the clients. Building connections with them and their families over many years and establishing that bond within the Berlin community is highly rewarding. As a hometown girl who initially contemplated leaving Berlin for a larger city, I never departed. As they say, things happen for a reason, and for whatever reason, I chose to remain in the beautiful town of Berlin.
This decision granted me a significant advantage in cultivating relationships and gaining the trust of clients for First National Bank/Fortifi Bank. Likewise, it enabled us, as employees, to learn how to earn their trust.
What advice would you give to anyone looking to enhance their career?
Go above and beyond your responsibilities and earn the trust of your colleagues and clients by initially getting to know them. Since you'll be working with and seeing them on a daily basis, why not give your best effort to establish trust in both directions? (Trust is incredibly important.)
Explore your interests! This opportunity exists at any age. Fortifi offers numerous job opportunities to explore. Doing so can help you determine which career path to pursue or if you're ready for a career shift. Identify your values and purpose. Finding purpose in your work will enhance your satisfaction and motivate you to advance your career. I was fortunate to have many chances to "roam the bank," which allowed me to gain behind-the-scenes experience and develop my interests.
To this day, I continue asking questions, just like everyone else, sometimes more than I should. We should always strive to find new and improved ways to enhance our day-to-day processes and tasks. By agreeing to take on tasks you wouldn't typically do, you may discover a new passion you didn't realize you had.
Take the risk and try new things in other departments or branches if the opportunity arises. Set small goals to work on and gradually move toward achieving bigger goals.
Having success in your life can boost your confidence. To increase job satisfaction, seek a position that allows you to leverage your strengths and engage in activities you genuinely enjoy!
What is your favorite thing about your years at Fortifi Bank?
I have many fond memories here at FNB/Fortifi Bank, thanks to the wonderful people I have had the privilege of working with. Being hired right out of high school, I joined FNB when it had 26 employees, with only 4 men and the rest being women. They took me under their wing, provided me with the necessary tools, and patiently trained me as a young woman, giving me a chance to grow. As the years went by, I never considered going back to tech school because I realized how much I truly enjoyed my job.
Some memories stand out:
I was "The Lady with No Legs!" It happened at a Memorial Day parade years ago when I overheard a young child ask her parent, "Mom, isn't that the bank girl? I thought she had no legs, but she really does!" It made perfect sense since the girl had never seen me outside of the bank before. I couldn't help but chuckle to myself, and I ended up chatting with them, still amused as the girl continued to observe my legs.
Back in the 80s, President Thomas Ries thought it would be a good idea to coach the girls' Thursday Night First National Bank's Softball Team here in Berlin. Becki Kwidzinksi and I worked together in processing for a long time (over 25 years), so we knew each other very well both inside and outside of the bank. Becki's husband, Harry K, is well-known in the Berlin community with the ABC Group, and the Kwidzinski's started the Annual Christmas Trees in the Park. Becki played centerfield, and I was the right fielder. As the games went on, Mr. Ries knew that Becki and I chatted a lot outside of work as well. He quickly put a stop to that by placing Becki in the left field position, separating us so that we could focus more on the game rather than being two chatterboxes in the field.
If I had known to be at this job for many years, I should've published a miniseries of all the wonderful memories I have had here at First National Bank/Fortifi Bank. Yes, there were some rough spots throughout the years, but that's what life is all about. Working through those difficult times & moving forward!
For over 30 years, I have carried a saying in my wallet: "I believe it's possible to have a great marriage and a great career, or to have a great marriage and great children, or to have great children and a great career, but it's awfully tough to have ALL three at the same time!" My husband often comments on how spoiled I am, and that's so true!  I have no plans of going anywhere, but one day, it will be time to open another chapter in life and explore new opportunities. Until that day comes, I will enjoy the journey.