Wisconsin's Manufacturing Landscape: The Heartbeat of Wisconsin
October holds a special significance in the Badger State, not just for the vibrant fall foliage or the crisp autumn air, but for a celebration that is core to our economic fabric: Manufacturing Month. This month-long observance provides a moment to reflect and celebrate the monumental impact of the manufacturing sector on Wisconsin's economy and livelihood.
The Economic Powerhouse
Manufacturing is not merely an industry in Wisconsin; it's a cornerstone of our economy. Contributing nearly $70 billion annually to the state's economy, manufacturing embodies nearly 19% of Wisconsin's total economic output.
The sector is a bedrock of economic stability, with over 9,242 manufacturing firms operating within our borders, employing 574,469 individuals. It's an industry that transcends machines and assembly lines, representing the diligent spirit and ingenuity of Wisconsin's workforce.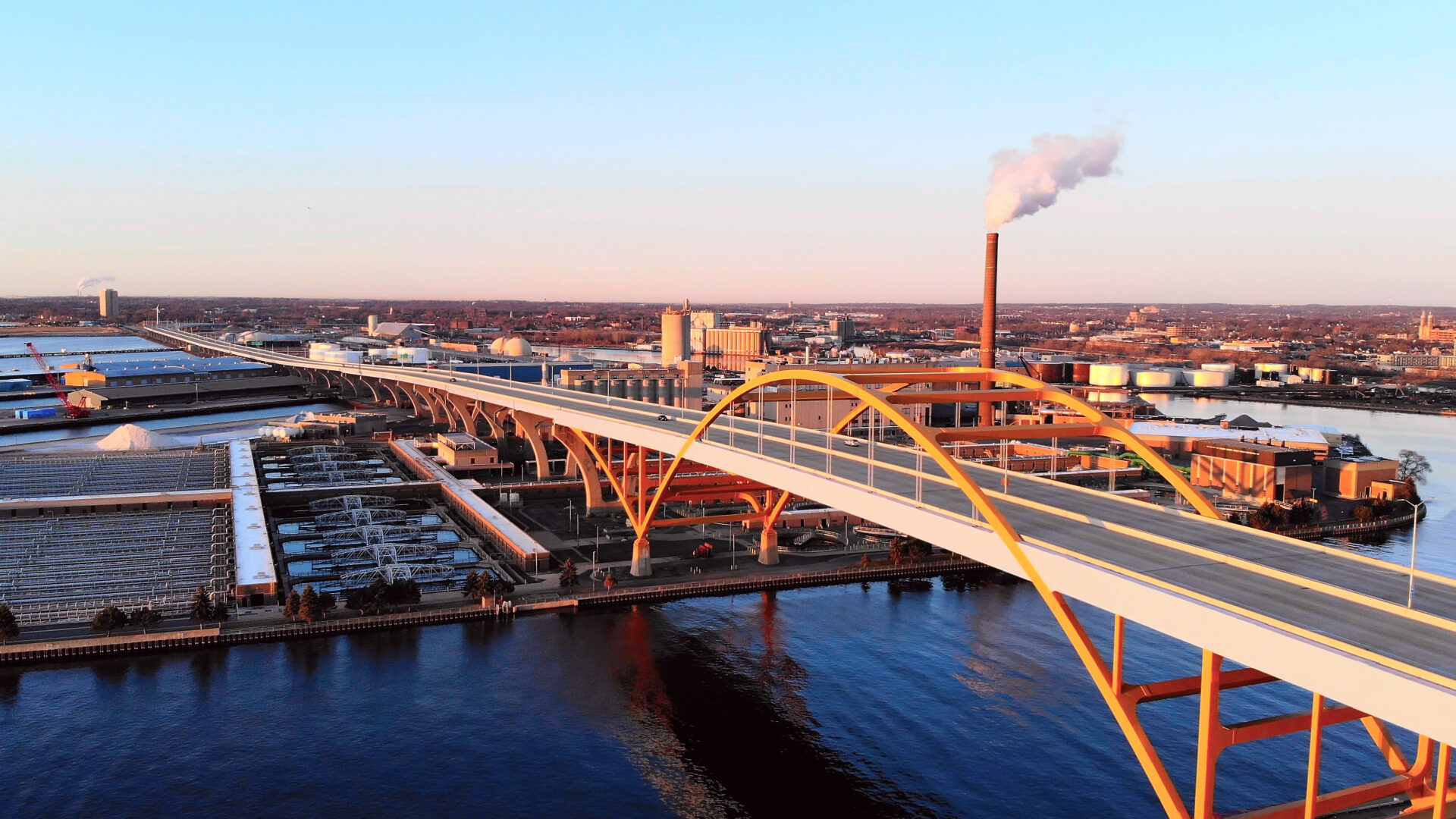 Spotlight on Success: A Peek into Manufacturing Firms
The success stories of top manufacturing firms in Wisconsin are a testament to the innovation and resilience inherent within this sector. From leveraging cutting-edge technologies to fostering a culture of continuous improvement, these firms not only drive their success but significantly contribute to the state's economic fabric.
"Wisconsin offers a skilled workforce that is dedicated and proud of the products they produce. Wisconsin's excellent colleges, tech schools, and apprenticeship programs promote manufacturing and the opportunities within," stated Mark Milbrandt, Plant Manager at Apollo Tool.
"It is humbling to watch the next generation of employees embrace modern-day technologies to further enhance products and processes. Manufacturers throughout rural Wisconsin towns are the heartbeat of their local economies, generating industry, jobs, and taxes," Milbrandt continued.
Wisconsin is home to numerous manufacturing giants like John Deere, Mercury Marine, Caterpillar, and many more. Alongside hundreds of smaller companies like Magnum Power Products, Russell Moccasin, Wilson Hurd, and of course, Apollo Tool, all located in central Wisconsin, contribute to Wisconsin's robust manufacturing landscape.
Did You Know?
Manufacturing Madness: A head-to-head tournament-style bracket called "Manufacturing Madness" is held to spotlight 16 Wisconsin-made products, garnering over one million votes over the last seven years, reflecting the pride and interest in locally made products.
Interesting Products: Some of the interesting products manufactured in Wisconsin include the Caterpillar Global Mining Electric Rope Shovel, Kwik Trip Glazer Donuts, Mercury Marine V12 600hp Verado Outboard Engine, and a 140 Ton Navy Crane by Broadwind Heavy Fabrications, showcasing the diversity and innovation in the state's manufacturing sector​.
Dairy Production: Wisconsin is renowned for its dairy production, with about seven-tenths of the state's milk being converted into cheeses, contributing to one-sixth of the U.S. total cheese production, highlighting the state's significant role in the dairy manufacturing sector​.
Ginseng Producer: More than 90% of the cultivated ginseng grown in the United States is grown in Wisconsin, and 90 to 95% of Wisconsin-grown ginseng is produced in Marathon County.
Soy Sauce Production: Wisconsin is a top producer of soy sauce, with manufacturing firms specializing in this savory condiment.
Trek Bicycles: The globally recognized bicycle manufacturer, Trek, has its roots in Waterloo, Wisconsin.
Looking Ahead: The Path of Resilience and Growth
The trajectory of manufacturing in Wisconsin is one of resilience and growth. With the continuous efforts of various stakeholders, the future holds a promise of a conducive environment for the growth and sustenance of manufacturing firms, solidifying Wisconsin's position as a manufacturing powerhouse.
As a financial institution deeply rooted within our community, Fortifi Bank salutes the relentless spirit of every manufacturer in Wisconsin. Our unwavering commitment remains in supporting the ventures that form the backbone of our economy, ensuring a robust foundation for a prosperous Wisconsin.
References
IndustrySelect. (2023). Top 10 Manufacturing Companies in Wisconsin. IndustrySelect
Wisconsin Center for Manufacturing & Productivity. (2023). 2023 Wisconsin Manufacturing Report. Wisconsin Center for Manufacturing & Productivity. https://www.wicmp.org/2023-wisconsin-manufacturing-report/
Wisconsin Manufacturers & Commerce. (2023). Wisconsin celebrates October as Manufacturing Month. Wisconsin Manufacturers & Commerce. https://www.wmc.org
Green Bay Press-Gazette. (n.d.). 5 fun facts about Wisconsin manufacturing. Green Bay Press-Gazette. Retrieved from https://www.greenbaypressgazette.com
IndustrySelect. (2023). Top 10 Manufacturing Companies in Wisconsin. IndustrySelect. Retrieved from https://industryselect.com
The Fact File. (n.d.). 65 Interesting Facts About Wisconsin. The Fact File. Retrieved from https://thefactfile.org
WisBusiness. (n.d.). Wisconsin Manufacturers & Commerce: Top 16 Coolest Things Made in Wisconsin. WisBusiness. Retrieved from https://www.wisbusiness.com
Wisconsin Center for Manufacturing & Productivity. (2023). 2023 Wisconsin Manufacturing Report. Wisconsin Center for Manufacturing & Productivity. Retrieved from https://www.wicmp.org/2023-wisconsin-manufacturing-report/
Wisconsin Manufacturers & Commerce. (2023). Wisconsin celebrates October as Manufacturing Month. Wisconsin Manufacturers & Commerce. Retrieved from https://www.wmc.org
WisPolitics. (n.d.). WMC: Top 16 Coolest Things Made in Wisconsin announced. WisPolitics. Retrieved from https://www.wispolitics.com