Stop Scammers From Stealing Christmas!
Scammers are out in full force during the holiday shopping season. Remember these tips to keep your accounts and identity safe.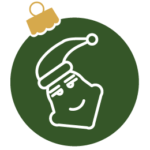 Beware of Imposters
Never give your account number, password, Social Security number, or other confidential information to someone who calls unexpectedly – even if they sound official. Imposters pretend to be banks, government employees, utility companies, and distant family members – and can even trick caller ID into looking legitimate. Hang up and contact the person or company directly.

Gift Cards Are For Gifts, Not Payments
There has been a rise in scammers asking for payment via pre-paid gift cards. They may even mail you a check or ask for access to direct deposit so they can send you funds to purchase the gift card with. Don't listen to their story. Payment via gift card or wire transfer can rarely be recovered.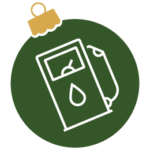 Look Before You Pump
Before pumping gas or entering your PIN at an ATM, check that the payment terminals do not have a skimming device attached.
WATCH: How to Spot a Skimmer on a Gas Pump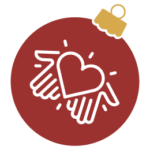 Make Donations Count
Don't let a criminal take advantage of your giving spirit. Research a charity before donating any money, especially if you're feeling rushed into giving.
Learn More About Avoiding Charity Scams
---
Online Shopping Quick Tips
Ensure your computer has the latest antivirus software updated. This offers protection from hackers and identity thieves.
Before entering payment information online, check that the website address starts with "https" – the "s" stands for secure.
Don't click unfamiliar links or open attachments from suspicious sources. Phishing schemes are trying to lure you.
---
Account Management Made Easy
Spot fraud as soon as it happens by monitoring your accounts with online and mobile banking. Ask us how to set up account alerts for an extra layer of protection.
If you or a loved one has fallen victim to fraud, contact your financial institution immediately. It's important to deal with any unauthorized activity on your account as soon as possible.
Have Questions or Need Help? Contact Us Today.