Fortifi Bank Collects Over 1000 Items to Help Feed Local Families.
Fortifi Bank, a local community bank, recently hosted a food drive with a unique twist to help alleviate hunger in the community. The "Supper for 6" drive was a huge success, with over 1000 items of food collected and donated to local families in need.
Unlike most traditional food drives where community members donate canned goods or other non-perishable items, Fortifi Bank's "Supper for 6" drive asked donors to fill grocery bags with enough non-perishable food items to create a meal for six people. This meant that families in need received a complete meal, not just a few random items.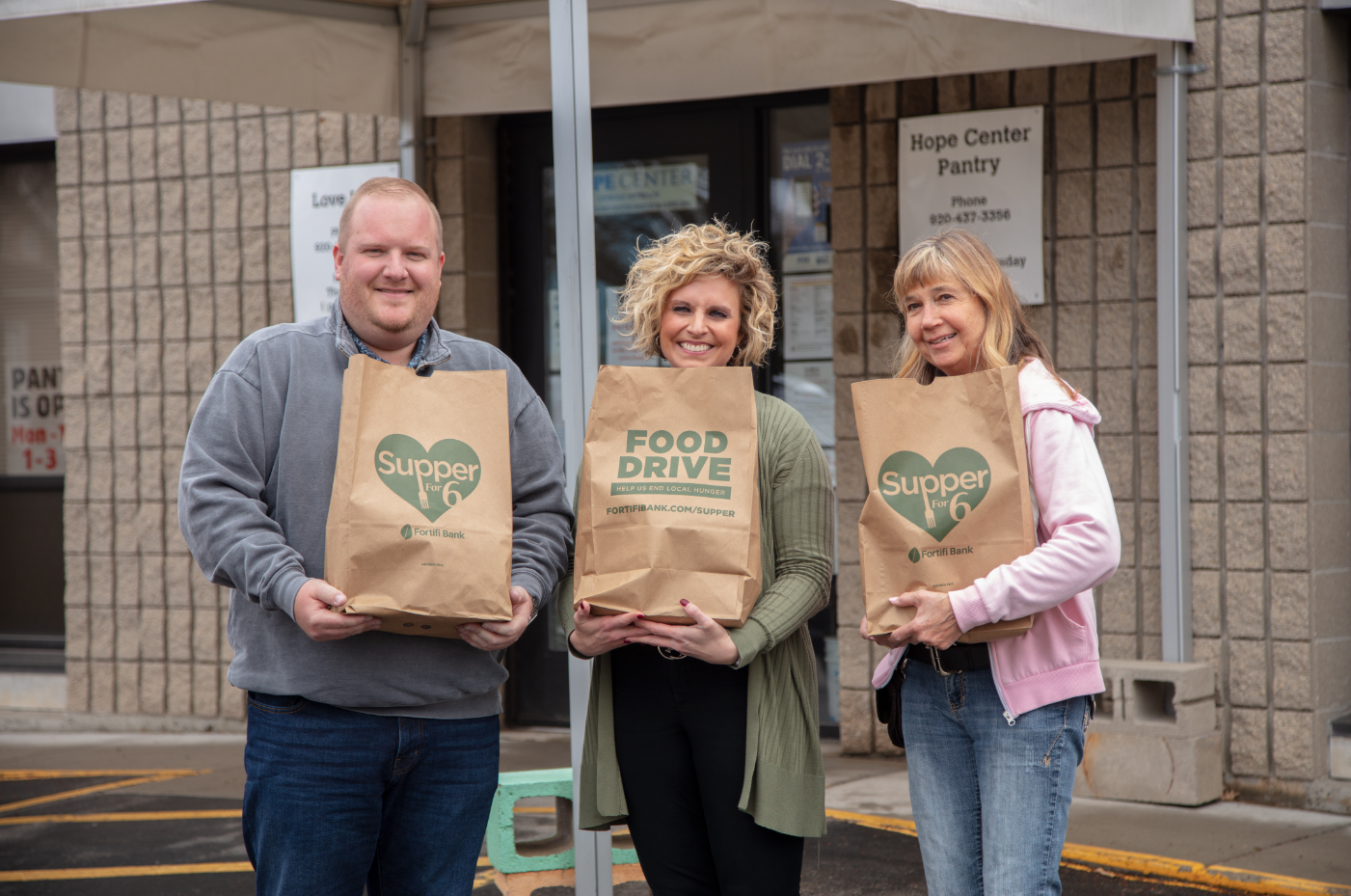 "We wanted to do something different with our food drive this year, something that would make a real impact on the lives of families in our community," said Greg Lundberg, President of Fortifi Bank. "We're thrilled that our 'Supper for 6' drive was such a success and that we were able to
provide complete meals to those who need it most."
The food drive took place between March and April, with the majority of the drop-off locations located at Fortifi Bank's branches throughout Northeast Wisconsin. Community members were encouraged to fill grocery bags with ingredients for a meal for six people and drop them off at one of the designated locations. The response from the community was overwhelming, with dozens of individuals and families contributing to the cause.
The idea for the food drive was spearheaded by Katie Thiem, an administrative coordinator at Fortifi Bank. Thiem contributed many hours, on and off the clock, to build awareness and gain support towards the overall success of her idea.
Thanks to the generosity of donors and the hard work of the Fortifi Bank team, over 200 complete meals were provided to families in need. The bank partnered with local food pantries to distribute the donations to those who need it most.
"We're grateful to everyone who contributed to our 'Supper for 6' food drive and helped make a difference in the lives of local families," added Lundberg. "We hope that this unique approach will inspire others to think outside the box and find new ways to make a positive impact on their communities."