Jenkinson, Oliver, and Koplin Promoted to New Leadership Positions
Fortifi Bank announced the promotion of Chris Jenkinson, Michelle Oliver, and Anna Koplin to new leadership positions.
Chris Jenkinson – Senior Vice President of Information Technology
Chris Jenkinson was named Senior Vice President of Information Technology. Jenkinson, who joined Fortifi in 2018, previously served as Information Technology Manager and Vice President of Information Technology. He is a member of the bank's senior leadership team.
"Chris has been instrumental in elevating our IT landscape," said Fortifi Bank President and CEO Greg Lundberg. "He has touched everything from data security and efficiency gains to navigating technology needs sparked by COVID. We would not be in the same favorable position without his dedication and expertise," he added.
In addition to IT, Jenkinson oversees Fortifi Bank's digital operations and facilities departments. He works from Fortifi's corporate headquarters in downtown Berlin.
Michelle Oliver – Senior Vice President of Retail Banking
Michelle Oliver was named Senior Vice President of Retail Banking. Also a member of the senior leadership team, she has been with Fortifi since 2019. Oliver previously served as Market Manager for the bank's northeast Wisconsin region and Vice President of Retail Banking.
"In two short years, Michelle has initiated many positive changes to our retail banking division," stated Lundberg. "She challenges the status quo and acts on opportunities with calm authority. I look forward to continued retail growth under Michelle's guidance," he added.
Oliver is based at Fortifi's Green Bay location, where she also oversees the management of the full-service branch.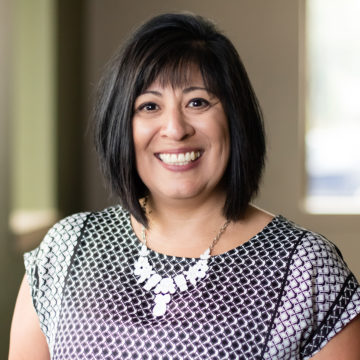 Anna Koplin – Vice President of Retail Banking
Anna Koplin was appointed Vice President of Retail Banking. Previously serving as Vice President of Operations and Market Manager for Fortifi's central Wisconsin region, she now oversees retail service standards and daily operations of all eight locations.
Koplin joined Fortifi Bank in 2016, bringing with her 25 years of hospitality experience.
"Anna uses her hospitality background to streamline operations and bring a fresh perspective to client service," said Michelle Oliver, Senior Vice President of Retail Banking. "I am confident that under her leadership we will bring our bank's retail vision to life."
Based in Ripon, Koplin's responsibilities also include management of the Client Care department and Fortifi's Ripon branch, which opened in July 2020.
About Fortifi Bank
Fortifi Bank has been Growin' Wisconsin for 145 years – one person, one business, one relationship at a time. Financial centers can be found in Berlin, Green Lake, Green Bay, Montello, Omro, Ripon, Waunakee, and Winneconne. Their full-service financial centers have been offering both personal and business clients with a portfolio of products and services that are designed with the client in mind. Local decision-making, community involvement, community ownership and a Board of Directors comprised of local citizens have been the driving successes of Fortifi Bank since inception. For more information, visit www.fortifibank.com or call 855-876-1500.